Acadia Entrepreneurship Centre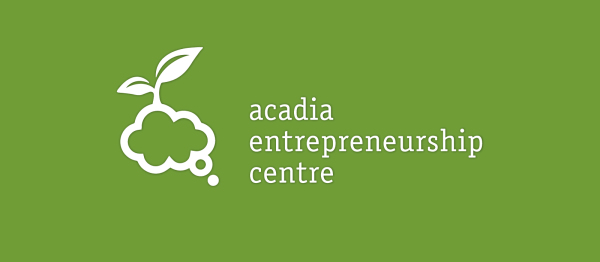 Challenge
Leanne was contracted by the Acadia Centre for Social Business and Entrepreneurship (ACSBE) and the Acadia Centre for Rural Innovation (ACRI) to develop a marketing and communications plan for each organization. Both organizations had the same stakeholders and audiences, and had the same goals for marketing and communications.
Solution
Strathdee&Co. proposed an innovative approach that leveraged the 25th anniversary of ACSBE, to re-brand both organizations under one name, to create efficiencies and streamline processes. She facilitated two consultation sessions, one with staff, and one with key stakeholders to determine the core values of the organizations and to develop a new identity. ACRI was the innovation facility opened on the Acadia campus in 2012, but nothing had been done to promote the facility, or create a visual identity or plan to attract tenants.
Results
Through the re-branding process, a new name, the Acadia Entrepreneurship Centre was established, and the organization had three core business areas: Advisory, Training and Innovation and Incubation Services. With the new centre established, a strategic marketing and communications plan was developed which included measurable goals and objectives based on their strategic plan. Additionally, new marketing and promotional materials were developed including a new website, collateral materials, stationery and signage.
To mark the 25th anniversary, Leanne was contracted again to coordinate and execute a launch event which brought together more than 75 innovation and entrepreneurial minded people to highlight the anniversary and showcase the Innovation and Incubation Services facility.